We are "The Embedded Experts"
GRAPE SYSTEMS INC. is a leading solution provider.
GRAPE SYSTEMS INC. is a leading solution provider for embedded devices, and a distributor for embedded product vendors in Japan.
"Grape" was established in 1991 and is headquartered in Yokohama, a beautiful international port city. As a leading solution provider and embedded system expert, We provide a wide range of offerings for embedded system development.
Leveraging its expertise in technology solutions and services for embedded systems, we aim to propel its course onto the high-growth path of "The Embedded Experts".
Company Name
GRAPE SYSTEMS INC.
Founded Time
July 24, 1991
Capital
98,500,000 yen 
President
Kiyotaka Kudo
Number of Employees
79 (as of April 1st, 2023)
Offices

Headquarters

Queen's Tower B 19F, 2-3-3 Minato-mirai
Nishi-ku, Yokohama, Kanagawa, Japan 220-6119
Phone: +81-45-222-3761 (Sales Division)
Fax: +81-45-222-3760


Morioka Office

Iwate-ken Taxi Kaikan, 2-7-20 Mukai-nakano
Morioka, Iwate, Japan 020-0851
Phone: +81-19-635-0601
Fax: +81-19-635-0609

Osaka Office

Prime Honmachi Building 3F, 1-4-2 Utsubo-honmachi
Nishi-ku, Osaka, Japan 550-0004
Phone: +81-6-6225-5310
Fax: +81-6-6225-5312

Gifu Office

Gifu Station Building 5F, 6-21 Koganemachi
Gifu, Gifu, Japan 500-8842
Phone: +81-58-267-5033
Fax: +81-58-267-5034

Tsukuba Office

Metoroido I 1F, 4-9-9 Yokodai
Tsukubamirai, Ibaraki, Japan 300-2358
Phone: +81-297-38-8440
Fax: +81-297-38-8441

Revenue
1,048,000,000 yen
Products
GRAPEWARE
Japanese Print Software Packages
Print System Development Kits
Fusion series (Unicoi Systems Inc.)
Speech Recognition Enhancement (MightyWorks Inc.)
Bluetooth Stack (IVT Wireless Inc )
IoT Platform Solution (Exosite Inc )

Email Us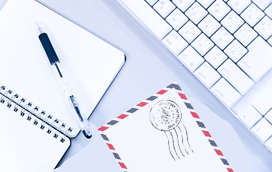 We appreciate your inquiries and will try our best to respond to every information request promptly. Please send your questions or comments by including the information as below.
First Name
Last Name
E-mail
Organization Name
Inquiries
Message

Attn : Sales Div.
Please note that GRAPE SYSTEMS INC. is not a funding agency and we will not respond to any request for financial support.
General Business Hours
9:00 a.m. ~ 5:30 p.m., Monday ~ Friday (UTC+9)
Closed on Holidays.
Phone: +81-45-222-3761 (Sales Division)